Modernize your cybersecurity and backup infrastructure with integrated cyberprotection

Eliminate gaps in your defenses
Comprehensive cyber protection with unique data protection and cybersecurity integration

Upgrade the protection of each workload
Ensure better protection for every workload with essential cyber protection
Instant recovery without data loss
Avoid downtime with near-zero RPO and RTO for all users and applications

AI-driven data protection and cybersecurity integration
Prevention
Intelligent protection plans based on threat alerts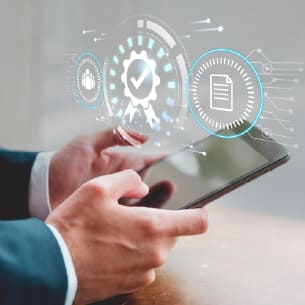 Detection
AI/ML-based threat detection and behavioral analysis

Response
AI-assisted full-visibility attack response at the perimeter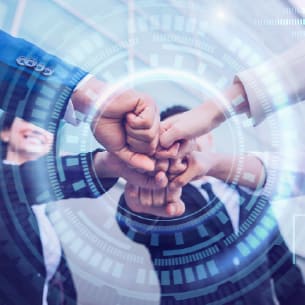 Recovery
Data lossless attack remediation with integrated patches
Forensic
Fast and accurate investigations with forensic backups
SECURITY
CyberFit score:

rapid assessment of a device's protection status

Vulnerability assessment:

comprehensive dashboard for vulnerability detection, severity and patch availability.

Anti-ransomware protection: industry-leading AI-based active protection,

now includes a static analyzer and behavioral analysis.

Antivirus and antimalware protection:

Pre-execution AI-based file scanner, behavioral-based cyber engine

Device control:

control channels (local workloads) such as endpoints (Windows PC, workstation, server), ports, peripheral and redirected devices, clipboard, virtualized sessions
ADMINISTRATION
Group workload management
Centralized management of protection plans
Remote desktop:

remotely access any terminal as if you were close to the device.

Remote assistance:

allow your engineers to view a user's screen, to assist with specific tasks or troubleshoot problems.

Hardware inventory:

inventory all hardware assets on the organization's protected endpoints.
DATA BACKUP
File backup
Workload image backup
Application backup
Backup of shared network drives
Cloud backup
Backup to local storage
DISASTER RECOVERY
Failover testing – gives you the confidence that you can recover quickly and successfully
Cloud-only VPN connection
NOTARY
Reduce security risks

Ensure the integrity of business-critical data

Achieve greater regulatory transparency

Blockchain-based notarization certificates with embedded verification
CYBER PROTECT CLOUD ADVANCED OPTIONS
ADVANCED SECURITY
Enhanced active protection with vulnerability prevention, URL filtering, anti-malware detection for backed-up data, and improved detection rate to detect more threats faster

Intelligent protection plans, customizable automatic allowed applications list, automatic malware scans and AV definition updates as part of the recovery process to effortlessly protect your platform

Collect digital evidence and store it in a secure central repository to enable thorough post-incident investigations and proper remediation while keeping costs down
ADVANCED MANAGEMENT
Automate routine tasks such as provisioning, configuration and maintenance with ready-to-use, verified scripts that you can easily customize or create your own.

Keep your users' systems up to date and close security gaps with integrated vulnerability assessments and automated patch management for more than 270 applications

Optimize your planning with hardware and software inventory collection, remote desktop support and endpoint health monitoring
ADVANCED BACKUP
Scheduled backup reports, along with cloud backup enhancements such as continuous data protection, help you save time and prevent your users from losing data.

We offer a unique approach by combining cloud backup with cyber protection features such as anti-malware and anti-virus, helping you keep your users' data safe.

From a single console, protect more than 20 types of workloads, including Microsoft Exchange, Microsoft SQL Server, Oracle DBMS Real Application clusters, and SAP HANA
ADVANCED DISASTER RECOVERY
Get users up and running in minutes by activating IT systems in the cloud with full site-to-site connectivity and the ability to recover to similar or dissimilar hardware

There is no need to add, learn or manage another platform. It is a solution for any workload managed from a single interface that allows you to create a complete cyber protection service.

Automated production and quality systems testing
ADVANCED DATA LOSS PREVENTION
Protection for sensitive data on more than 70 channels

:

prevents data leakage from workloads through peripheral devices and network communications by analyzing the content and context of data transfers and applying policy-based preventive controls.

Automatic behavior-based DLP policy creation: Automatically reference and profile sensitive data streams to continuously create and adjust DLP policies to constantly changing business specifications, ensuring protection against the most common causes of data leakage.

Rapid reactivity to DLP events: Enable rapid response and forensic investigations and simplify DLP policy maintenance through centralized audit logs and alerts on security events. Facilitate the creation of reports with information-rich widgets.

ADVANCED EMAIL SECURITY
Stop phishing, identity theft and account hijacking

:

Minimize email risk for your users with powerful threat intelligence, signature-based detection, URL reputation checks, unique image recognition algorithms and machine learning with DMARC, DKIM and SPF record checks.

Detect and mitigate account takeover attacks (ATO)

Catch advanced evasion techniques: Detect hidden malicious content by recursively unpacking embedded files and URLs and analyzing them separately with dynamic and static detection engines.

Prevent advanced persistent APT threats and zero-day attacks: Prevent advanced email threats that evade conventional defenses with Perception Point's unique CPU-level technology, capable of acting earlier in the attack chain to block vulnerabilities before the malware is launched, providing a clear verdict in seconds.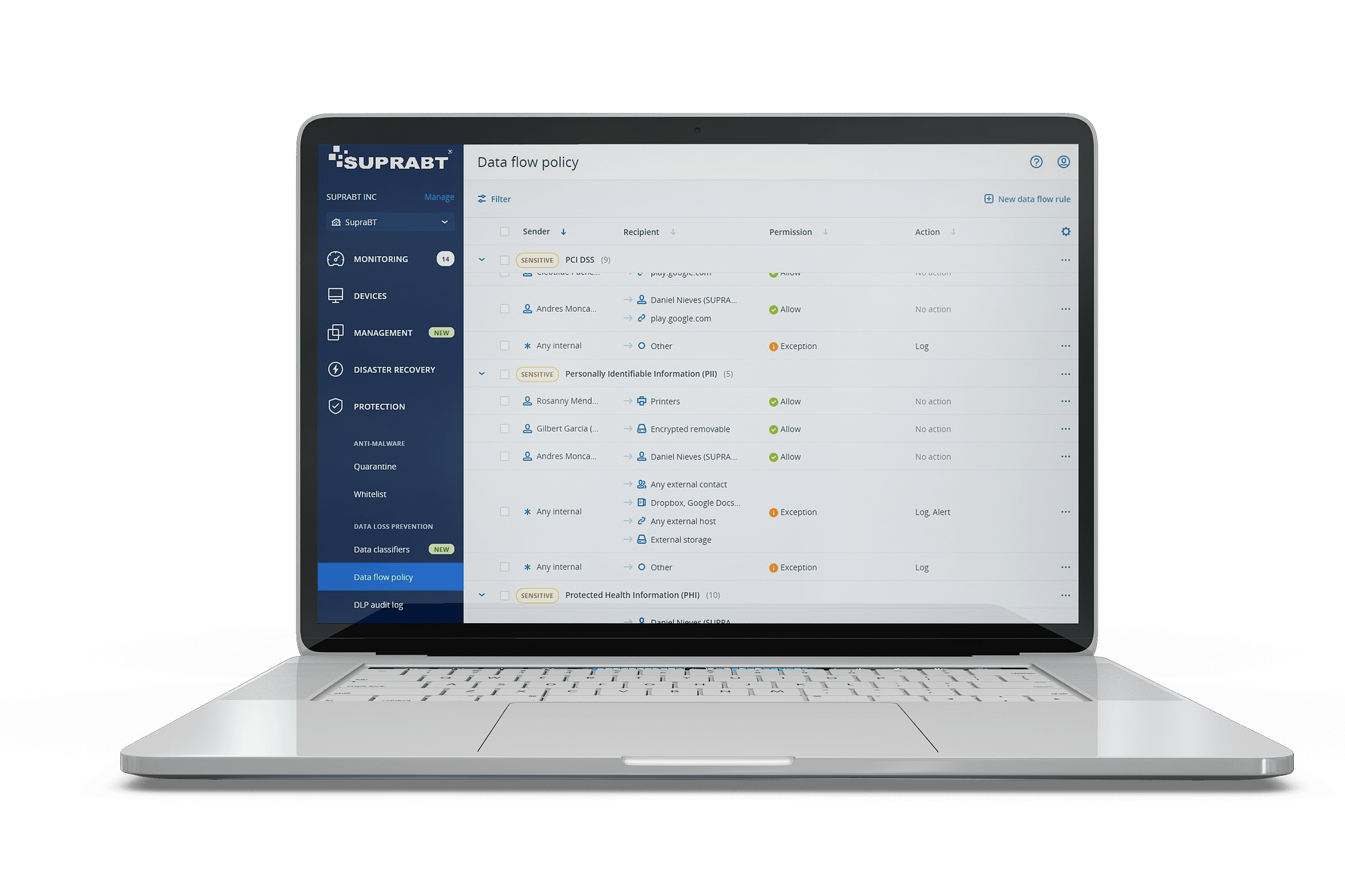 Try Cyber Protect Free
Apply for your Cyber Protect Cloud account and access the unlimited functionality of the solution for 30 days free of charge with no credit card registration required.